My Rapha Festive #500 – 2016 Story
Ahhh…the Festive 500. The time of year when cyclists hit the road just as the rest of the world is settling-in for food, relaxation and conversation – not us. We are gearing up for long rides, aching bodies and maybe a few bumps and bruises earned along the way.
Just to be sure that I still had that feeling of being "home for the holidays," I left the craziness of Sydney and headed home to Wagga Wagga to complete the challenge with my riding group, the Cammeray Roadies. The group has been gearing up for the challenge and had just under 1,000 km of rides in preparation – so I decided to set up some rides of my own.
The Cammeray Roadies are a spectacular riding group that is totally focused on making riding fun for everyone – all skill levels and all walks of life – plus, each member of the group has a terrific sense of humor, which comes in handy when both your bike and your body are giving out!
Day 1 – or not
DECEMBER 23, 2016
So right out of the gate I make a blunder – I had it in my head, sure as can be, that the challenge started on Friday, December 23, 2016.
Feeling like I was off to a great start and already imagining the thrill of finishing the challenge early I put in 121.4 km.
Then reality hit. Nope. False Start. This is the one time in my life where being a day early actually did hurt. Ouch.
Day 1 – again
DECEMBER 24, 2016
I decided to call yesterday a practice run; now it is time for the rubber to hit road – literally. I braced myself against a strong headwind and headed-out into the balmy 33°C day.
While I didn't quite make it as far as I did during my practice day, I still felt pretty good about the ride – logging a 101 km without incident is no small feat…as I soon learned.
Day 2 – AHH FARK
DECEMBER 26, 2016
Day 1 was so great. On Day 1 I sped through 101 km without a care in the world. On Day 1 I was feeling pretty darn good. But that was Day 1.
With my confidence beaming, I had every intention of blazing through another 100 km today – and it seemed like it was going to be another picture-perfect day – until the 80 km mark when all hell broke loose.
Cruising through Wagga Wagga, I was worn-out from a bunch of climbs but all-in-all feeling pretty good. Then, I crashed. Not just a little, "oops, I hit a rock and fell off my bike" kind of crash. Nope. As I was gliding around an easy corner, a sinister patch of oil and dirt conspired to separate me from my ride. As I lay on the sidewalk trying to gather my wits, a lovely bunch of patrons came out of the Farmers Union Pub and pulled me out of harm's way.
While life and limb were intact, my bike was totalled – caput. Then to add insult to injury (ha!) I later on realised that the memory on my Garmin was full;( , the 80 km I had just clocked were gone, like they never happened; like I had been cycling through some crazy Twilight Zone where time and distance cease to exist.
In my off-wheels life I am tech-junkie – it's how I make my living (I even had the pleasure of building the Cammeray Roades site). So there was no way that I was going to let that Garmin beat me. If I couldn't beat those last 20 kilometers into submission on my bike, I could at least conquer the Garmin – and after three hours of tinkering I am happy to say that I was victorious. Eighty kilometers of data recovered (but not put towards the Rapha #500 due to manual upload) and the garmin memory clear to tackle the next eighty – not the big victory yet, but a win nonetheless.
Day 3 – Foiled by Public Holidays
DECEMBER 27, 2016
So because of the calendar craziness that caused Christmas to fall on a Sunday and Boxing Day on a Monday, the public holidays are all taking longer to get through than usual. This is great for most of the usual reasons. Who doesn't love an extra day off?
But, this also means that all of the bike shops are closed today. Can't buy a bike. Can't get my bike fixed. Can't ride. Arrrggghhh!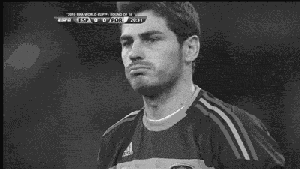 Day 4 – Getting Fixed-Up
DECEMBER 28, 2016
Wagga Wagga woke-up from its holiday slumber today!
This means that I could actually make some progress on the bike! Yay!
The kindly repairman (Big shout out to Kidson Cycles in Wagga Wagga, thanks Geoff and Rohan) must have seen the desperation in my face because they fixed it all up in one day – a broken hanger, damaged dropouts, glue missing in my forks, my ego, broken bearings in my wheels and a whole bunch of other stuff. Wondrous miracles, I may actually ride tomorrow!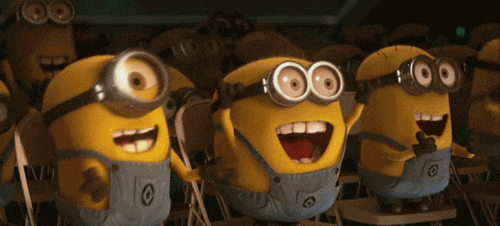 Day 5 – Feeling Like Superman
DECEMBER 29, 2016
Here we are – the end date of the challenge is quickly closing in and I have just spent the last two days wasting around. It is time to make-up some serious time. So, I set my goals high and I am determined to knock-out 300 km and get back on track with everyone else.
I cruise the 15km into town and meet up with a group of cyclers in Lockhart (great bunch of blokes). Enjoying the camaraderie of a good road and a good group once again, I easily clock another 66km.
Then, my black cloud makes a reappearance. First the Garmin throws another tantrum, then Strava stops measuring my cadence and distance (fist shake at strava).
But these are issues I can handle – just keep rebooting until it works (I'm not stubborn at all 😀 ).
On my way back to Wagga Wagga the black cloud gets serious. I crash, again – ripping out the entire hanger and bending five spokes. That was a costly 30 km. Score now Josh 1, Cervelo 2.
Day 6 – Need a Frequent Flyer Card for the Repairman
DECEMBER 30, 2016
I take my battered and beaten bike back in for repairs (Guys could not believe me). Feeling just as battered and beaten myself, I feel resigned that I will not meet the Rapha Festive #500. There is two days left and I have only managed to eek out just over 150km. 🙁
Then, kismet smiles down and one of the guys in Lockhart agrees to loan me one of his mates old bikes (I mean I just destroyed my Cervelo R3 and you trust me with a bike, that takes balls!). It's a bit small (56cm frame instead of a 58cm) and requires a little tweaking. But I get it done, and I quickly run-out to get a new pair of Shimano cleats since my Speed plays won't work with his Shimano pedals.
By the end of the day, the Giant TCR Advanced 3 and I are ready to tackle the remaining road and complete the Rapha Festive #500.
Day 7 – How Bad Do You Want This?
DECEMBER 31, 2016
I have a bike and I have determination to spare.
To show my immense gratitude to the Lockhart boys, we have a quick social ride together at 5:00AM; and cruise out to Boree Creek and back clocking up 100km, but I am in a hurry to peel-off and put some real distance on the Giant.
I cruise away from Lochkart out toward 8 mile hill and then down towards Pleasant Hills (which were far from pleasant!) before going straight-up until I hit the A20 and then back in to Lockhart (later learned that was the stupid way to come back). By the end of the day after I pulled up back home I completed 306.6km in just over ten hours – enough to claim the Rapha Festive #500 complete with just mere hours to spare.
Day 8 – Recovering in the Saddle
JANUARY 01, 2017
I decided that I couldn't just walk away from the Giant without saying good-bye. Not after the day we had together. So in the evening we went for a quick 31km ride. I broke a spoke and bent the rim. Sorry Giant. Off to the repair man (hi Geoff and Rohan) again ;). You think these guys would be getting sick of me by now.
P.s. No bikes where destroyed in the making of this Rapha #500 the Cervelo R3 was repaired and now used as a commuter bike and replaced by a Cervelo R5. The Giant Advanced TCR got some TLC from the awesome blokes at Kidson Cycles with new spokes, wheels, chain and overall service returning it to my mate in better condition than I got it.